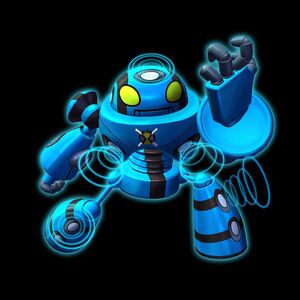 The way "Cartoonnetwork.com" describes this "Bot" pretty much describes his personality in fighting ways:
"The Ultimate Echo Echo bot uses sound waves as both projectiles and defensive barriers." ( All rights go to Cartoonnetwork for "letting" me use this info.) "Cartoonnetwork.com" says that his moves (Special & Super) names are as followed: Special Moves: Sonic Disc, Sound Barrier Super Move: Echo Chamber They're many combos that you can use along with his special and super moves to knock out your opponent. I will list some of the possible/known combos below. 1. "Special" >> or << Z/X. 2."Special" Z/X 3."Special" C/V
Ad blocker interference detected!
Wikia is a free-to-use site that makes money from advertising. We have a modified experience for viewers using ad blockers

Wikia is not accessible if you've made further modifications. Remove the custom ad blocker rule(s) and the page will load as expected.